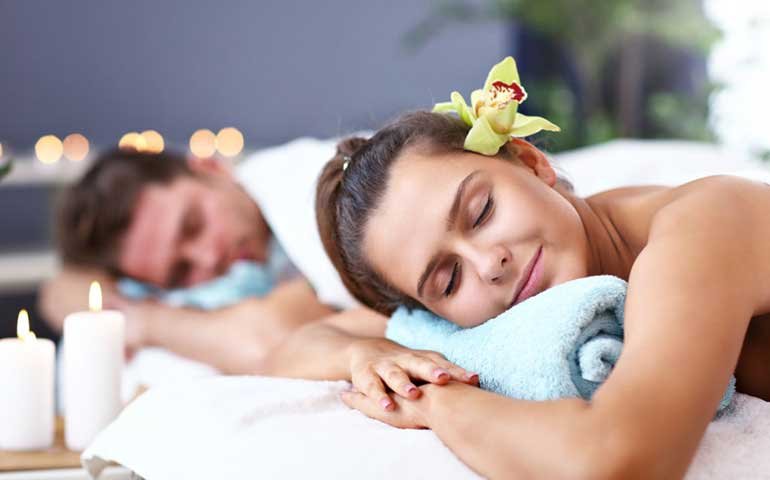 A couples massage is a popular trend in the spa industry that involves two partners receiving a massage at the same time and in the same set-up or room. While the physical benefits of massage are well-known, such as reducing muscle tension, alleviating pain and enhancing circulation, couples massage also has numerous emotional benefits that can enhance the overall experience.
In this piece of information, we will exploreand identify the emotional aspects of a couples massage at the Luxury Couple Spa in South Delhiand how it can help you deepen your connection with your partner.
Beyond Relaxation: How Couples Massage Can Strengthen Emotional Connection
If you wishtodiscover the deeper realms of relaxation from a massage and combine the same with a totally passionate and romantic experience with your beloved, then availing the couples massage at Euphoria is a truly decadent way for you to tap into the advancedexperiences of nourishment from massage therapy.
From stress to bliss, a couples massage indulgence at the Couple Spa in Delhinot only enhances your mental and physical balances but also induce better emotional responses from deep within. Here are the benefits and ways in which availing a couples massage at Euphoria Spa can serve you true emotional benefits -
§ Trust reinforcement
Trust is a key element and an imperative ingredient of any successful relationship, and couples massage can help strengthen this bond. During the massage, partners are vulnerable and trusting the therapist to provide a safe and comfortable experience. This trust can be extended to the partner, creating a deeper level of trust and understanding for each. It can also be an opportunity to practice active listening and empathy, which can be beneficial for the relationship outside of the massage room.
§ Bonding and Connection
One of the primary emotional benefits of a couples massage is the opportunity to bond and reconnect with your partner while cherishinga time of true togetherness. Being in the same room and experiencing relaxation together can create a sense of connection, bonding and closeness. This shared experience can help couples reconnect and rekindle their emotional connection. Additionally, the release of endorphins during massage can promote feelings of happiness and contentment, further enhancing the emotional connection between partners.
§ Engagement and interaction
Availing the Couples massage at a Best Couple Massage Spa in South Delhialso provides an opportunity for communication and interaction between partners. Many people find it difficult to express their emotions and feelings, but being in a relaxed state can make it easier to engage with each other. During a couples massage, partners can talk openly about their thoughts and feelings, creating a safe and comfortable environment for communication. This can be especially beneficial for couples who are experiencing stress or conflict in their relationship.
§ Relaxation and nurturing
The emotional benefits of couples massage cannot be overstated. Relaxation is truly essential for mental and emotional well-being, and a couples massage can help partners unwind and de-stress together. By reducing stress and anxiety, couples can experience a greater sense of calm and contentment, which can translate into a stronger and healthier relationship.
Couples massage can be a powerful tool for enhancing the emotional connection between partners. At the Euphoria Spa which is the Best Couple Massage Spa Near Me, you can find a total relaxing indulgence while beingnourished by the expert therapists. By providing a safe and comfortable environment for bonding, communication, and relaxation, couples massage at Euphoria Spa, the Best Couple Massage Spa in Delhican help you deepen your connection with your partner and strengthen your relationship. Consider booking a couples massage as a way to invest in your emotional well-being and your relationship.
Visit https://euphoriawellnessspa.in/couple-massage-spa-in-south-delhi.html to learn more and schedule your appointment at Euphoria Spa on +91-9899607848 for continued self-care.